Yep. We got to test the all new Zen Toolworks Extruder.
http://www.zentoolworks.com/index.php?cPath=45_46
This is the first of 2 builds. This build is to show that with the new extruder and backplate you can convert ANY Zenntools CNC to do 3d printing, even the low gantry models.
I am using a 12x12 for these builds. Xin has worked long and hard at designing an extruder and mount, that makes converting to 3d printing as painless as possible.
I am also using the Sanguiolou controller and hotbed also offered by Zen Tools. We are working hard on the Wiki to make installing the Sang and getting it configured as easy as posisble.
The hotend is from hotends.com, and mounted with just off the shelf parts.
We are working on our own hotend, but for now this hotend works very will with the new extruder.
First of all, I what you all to know that this extruder is a top quality, all metal, precision machined part. You WILL be impressed.......
Second, the new backplate makes it a snap to mount on any Zen Tool machine, High or low gantry.
I mounted the Sang right on the back. Following BJ's great work in the Wiki it was easy to get it all wired up and working properly.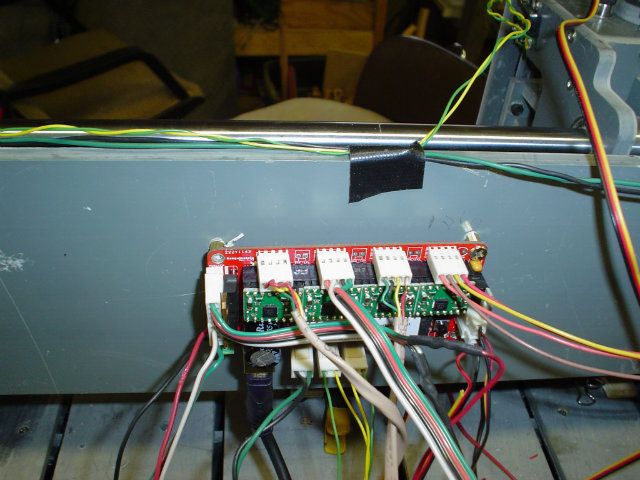 Please excuse my sloppy wiring. I was going to show how you could do 3D printing, and still use the Zen for milling, using a standard controller and Mach3. Just unplug the steppers from the Sang (it just does not do will for milling), and plug them into the Mach3 controller.
But that got sidelined for now, we will try it again once we do the high gantry conversion.
Mounting the extruder was a snap. Just remove your spindle and spindle mounts, and bolt it right on.
Mounting the hotbed on a low gantry machine does take a bit. You will need to find shorter, lower compression springs to use. I found some At Ace, to it was easy from there.
Fulfillment is 1.75 ABS purchased from Zen Toolworks Amazon listings.
The hardest part part of the build, was that since I had absolutely NO experience with 3d printing, was getting the printer calibrated. We will be working in the Wiki on this. But for now with BJ's Help, and his great config files. it did come together quickly. And before ya know it....I was Printing PARTS.....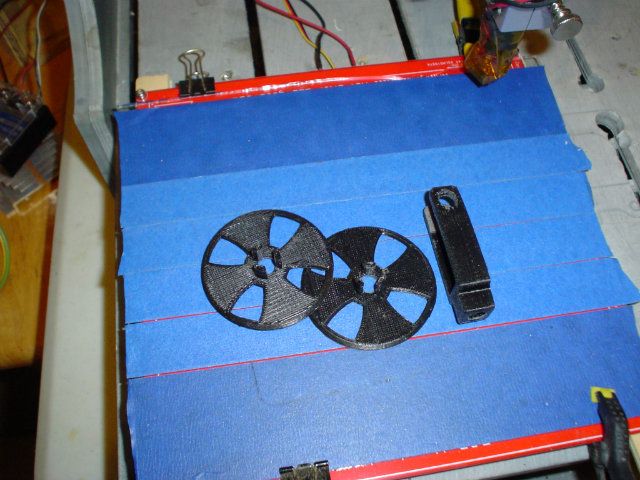 This is a guild pulley for the fulfillment.....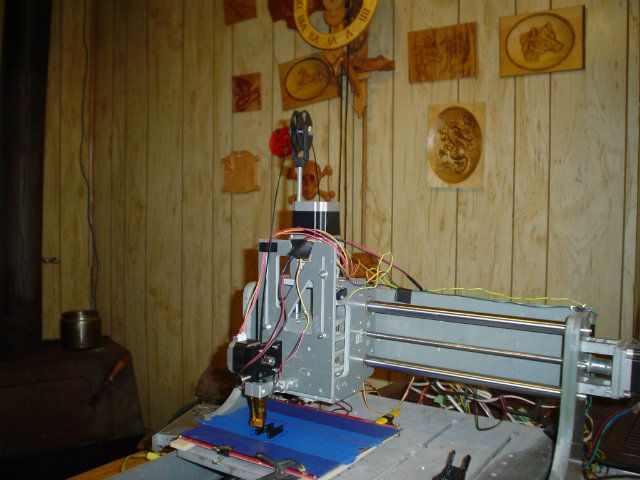 Since then I have off to the races.....
New drag chain for the Zen, My calibration cubes, a new yoke for one that got broke one one of my clocks, an 8mm nut...and even a snowflake......LOL
Now if an Old Fart like me, that had NO experince with 3D printing going in, can put this together and get great results like this.......ANYONE can........
In the coming weeks we will be converting to the high gantry.
And showing how to set it up for both printing and milling.
Till then..
Ken