Just wanted to share how I made a spring diamond engraving bit, I know you can find the instructions all over the net, but what the heck - if I can give someone a good idea then I'm contributing back.
First off - I bought a 1/8 diamond engraving bit from
J&M Diamond tool
online..it came about a week later, it was 5 inches long. Total with shipping was $21.
(To make a similar holder to mine, you will need access to a lathe)
After using the edge of a grinding wheel to 'cut' the engraver down to size (I cut mine to 2" long) I grabbed some aluminum stock we had at work and turned it down to .250 OD..center drilled it and then drilled it through with a .120" drill. Since it was to house a 1/8 inch engraver, I used a reamer to ream the drilled hole to a true .125" then cut the sleeve down to .700 in length, which is the length of the ER11 collets I have.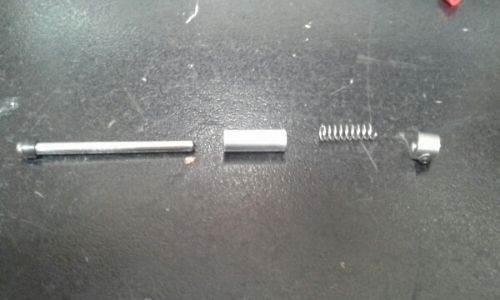 Being an impatient sort, I could have looked for, and bought a .125 set screw collar..but why when I can make one?
So I grabbed a piece of mild steel round, turned it down to .375 diameter and drilled it with a 1/8" drill..then used a grinding wheel to spot a flat on it for drilling. I chose to use a 6-32 set screw, and drilled and tapped the collar for that.
To secure the end of the assembly, I wanted to make sure it didn't pop out but I wanted to make sure I could tweak it if I needed to later on (a new housing or whatever) so I drilled and cut a piece of round plastic for the end, turning it smaller then the outside of my sleeve so it didn't bind inside as the needle moved.
to secure it I used 5 minute epoxy - strong enough to hold it in place, but pretty easy to remove with a knife in case it needed adjustment.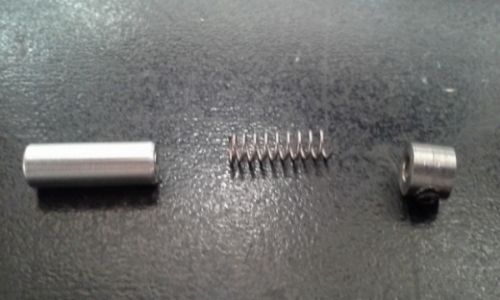 For a spring, I went to a local big box store (Diamond home improvement) and picked up a spring that suited my needs and then cut it to size (as it was too long)
Fully assembled: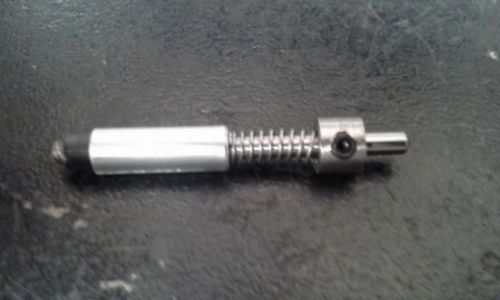 And one of the clock faces I am making from hard drive platters: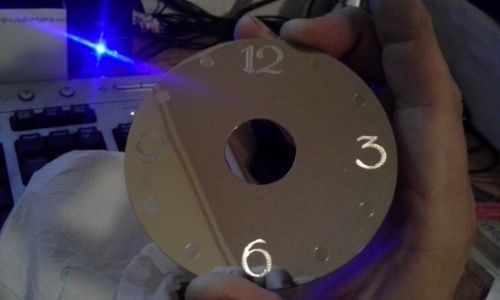 There is NO burring whatsoever, and the parts come off as clean as can be.
Not bad for a starter engraver.
Also wanted to add that my boss wanted to give the engraver a try for production parts we engraved for a customer -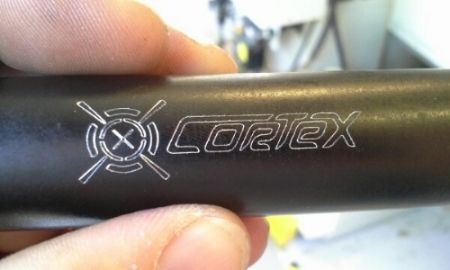 I ran 50 of these parts in a 4th axis on my machine at work (Haas VF0 VMC) - parts were plated with optical black anodizing, then run over with the engraving tool pictures above..the result pictured was after 2 passes with .020 pressure.
The amount of wear on the cutter was incredibly minimal, even after running through the anodizing - It just shined the cutting surface for me
There was some minute chipping going on, but we figure it's from the width of the engraving cutter.